Customized Facials & Peels
---
Rhonda Allison Skincare Line
Rhonda Allison wrote the book on peels "Cooking With Acid"; she is respected world-wide for her innovative work with acids and chemical peels. The Rhonda Allison skin care line uses only pure, fresh, quality-driven ingredients. Also, Rhonda Allison is very committed to education. I firmly believe in the power of education, and I have many educational tools from the professionals at Rhonda Allison that keep me up to date on product knowledge.
"No Animal Testing, only Human Testing." The Rhonda Allison Company and its affiliates are environmentally aware of the planet and endeavor to Go Green whenever possible.
For my line-up of products I chose three specific categories for peels and facials; Sensitive/Rosacea, Hyper Pigmentation, and Photo-Aging (fine lines and wrinkles).
I chose Rhonda Allison products for my customized facials and peels because of Rhonda Allison's commitment to excellence and because the Rhonda Allison promise is my promise; to bring each and every client's skin to its optimum potential for health and beauty.
Pricing  for Facials and Peels
Facials                                                                                                                                 
  30 minutes $50/ 60 minutes $80 / 90 Minutes $95
Package deal 30 minutes series of 4 $150
Package deal 60 minutes  series of 4 $240
Package deal 90 minutes series of 4 $285
Microdermabrasion Facial
Microdermabrasion Face, Neck, Decollete   90 minutes $135
Peels
Progressive $80 Repeat every 7-14 days for 6-8 sessions
Package deal series of 3 $195
Package deal series of 6 $360
Mid-Depth  $150 Repeat every 6-8 weeks for 2-3 sessions
Package deal series of 2 $225
Package deal series of 3 $375
*Facials & Peels series must be paid for & scheduled up front.
*Don't forget to check out our monthly promotions!
* To see the full gallery of customized peels click here.
The "Perk Me Up" Peel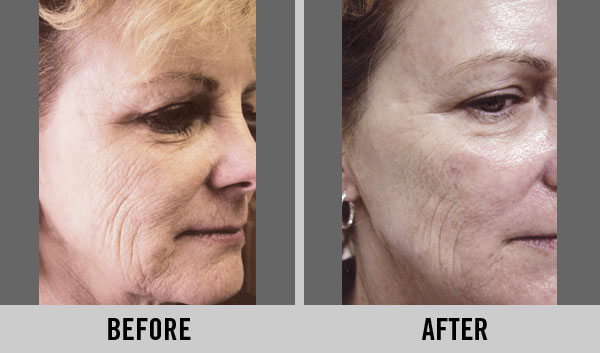 This peel is for aging skin that lacks firmness and tone.
Benefits:
Boosts skin using wine extracts and unique mandelic acid that renews, tightens, and tones.
The "Baby Boomer" Peel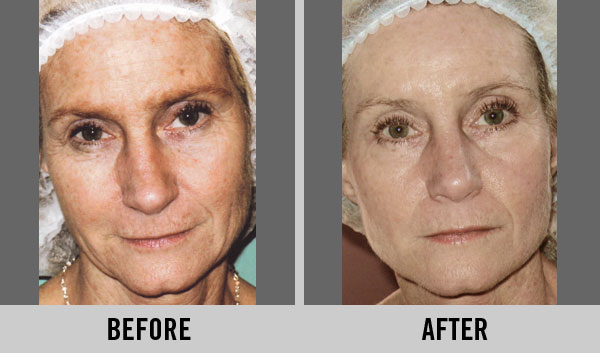 This peel is for all aging, mature skin, helps to correct fine lines and wrinkles.
Benefits:
One of our most popular mid-depth peels to minimize fine lines, wrinkles, and improve pore size and texture.
The "Brighten Up" Peel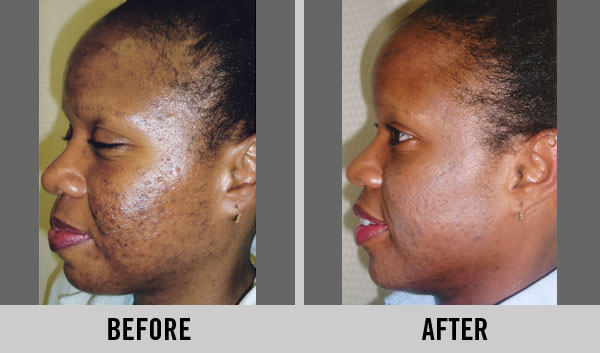 This peel is for mild to moderate hyper pigmentation, aging, photo-damaged skin.
Benefits:
This is an excellent introduction peel. This peel targets pigmentation by creating gentile stimulation, leaving the skin brighter and with a smoother texture.
What is a chemical peel?
A chemical peel is a technique which involves the application of a variety of acids and enzymes to remove dead skin cells from the skin's surface. By removing the build-up of dead skin cells and stimulating the regenerative process, you will notice marked improvements of wrinkles and fine lines, texture and tone, hydration, and an overall healthier skin appearance.
What is a progressive peel?
Progressive peels require weekly treatment's, initially, for approximately 6 to 8 weeks. These peels do not usually cause immediate exfoliation and only removes the outer layer of the skin. The client has no down time. An appropriate home care regimen is recommended to enhance results. Two of my favorite progressive peels are the "perk Me Up" for skin that lacks firmness and tone and the "Brighten up" for mild to moderate pigmentation/aging/photo damaged skin.
What is a mid-depth peel?
These peels affect the intra-epidermal layer and exfoliation occurs within 2 to 3 days after application. The client goes through very little down time. The peeling is similar to a sunburn peel. One of my favorites is the "A Baby Boomer", for all aging conditions; skin discoloration, fine lines, coarse texture, enlarged pores, and dull, lifeless skin. This peel may be repeated every 4 to 6 weeks.
What type of home care should I use after my chemical peel?
After care is a must! There are specific instructions to be followed after your peel – this is as important as the peel itself. Post care will include occlusive healing balms, epidermal growth factor, and calming, soothing topicals and always sunscreen!
What daily skin care is essential?
The most important part of a home care routine is a cleanser and a sunscreen. Next in importance is a supportive cell rejuvenator. These are the basics. Additional specialty products such as, antioxidants, eye serums, moisturizers, masks, and topical correctives may be added to enhance and maintain the results.